I'm what you'd call a "generalist" when it comes to post production because I find having many tools in my tool belt to be a great asset in an industry that is constantly changing and growing as technology surges forward. As a classically trained artist, I also excel in set extension, compositing, and rotopaint work.
I have been creating matte paintings and working with Photoshop, Fusion, AE, and Nuke software professionally for more than fifteen years. I have leveraged my swiss army knife approach and my broad range of experience in post to gain a position as a Senior Product Specialist at Bois FX. My soft skills and leadership ability, balanced with a fine art and technical background, makes me a hybrid artist/educator/and advocate in a position where I am able to both continue my professional work in post production while also teaching large groups of other artists techniques that save them time and resources. I wear many hats, but at my heart I am a maker. I give back to the artistic community whenever I can by volunteering to teach young artists the basics in both small groups and one-on-one sessions. One of my favorite places to share that knowledge is at Exceptional Minds. I am an active member of the Visual Effects Society here in Los Angeles and I continue to freelance and consult in the industry.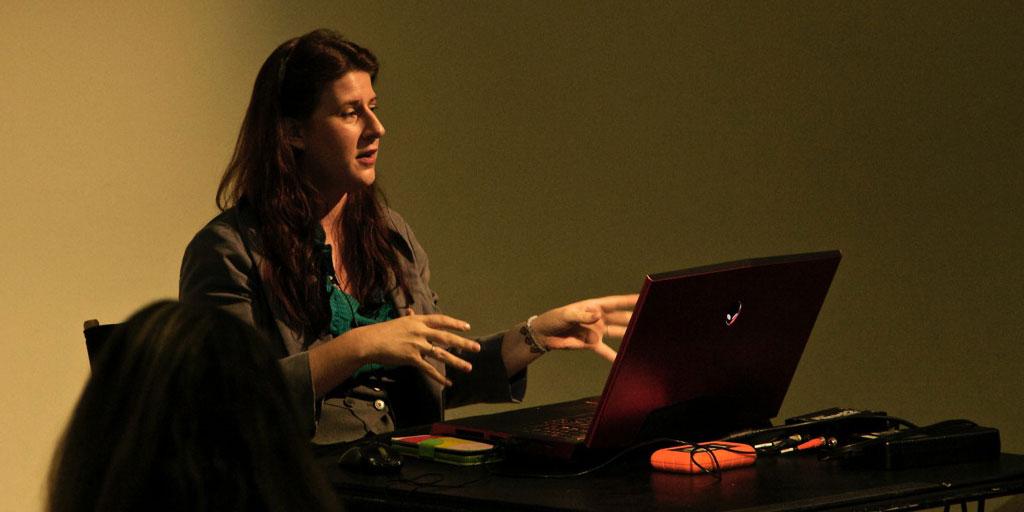 My position at Boris FX includes visiting studios and trade shows all over the world and supporting the Mocha Pro, Continuum, Sapphire, and Silhouette product lines; mainly demoing in AE, Premiere, Nuke, and Avid Media Composer. You may have met me at NAB, Siggraph, IBC, AdobeMax, SXSW, Cinegear, Expo Telemundo, Animagraphics, Dellivr, or FMX at the Boris FX, Imagineer, Adobe, Wacom, Nvidia, or Dell booths sharing my knowledge with audiences across the industry. I have spoken at users group meetings all over the world, from the United States, to South America, Mexico, Europe, and the UK, including events such as CFPUG, LAPPG, DMALA, LACPUG, AAUGA, Simlab, IATSE training, VES, and more. When not travelling, I am creating online, digital training content in short and long form videos and live webinars for thousands of viewers worldwide. I also help develop new features and improve user experience with my team based on both personal and user-based feedback. I have been lucky enough to attend the Emmys and the SciTech Awards, which I lovingly call the nerd Oscars, with my incredibly talented Mocha and Boris FX teams in Los Angeles. But the most fulfilling aspect of my position is live training at studios like ILM, Disney, Deluxe, Method, Legend, Fuse, CBS, Picture Shop, Framestore, and Titmouse, where I am able to absolutely geek out with my fellow technical experts.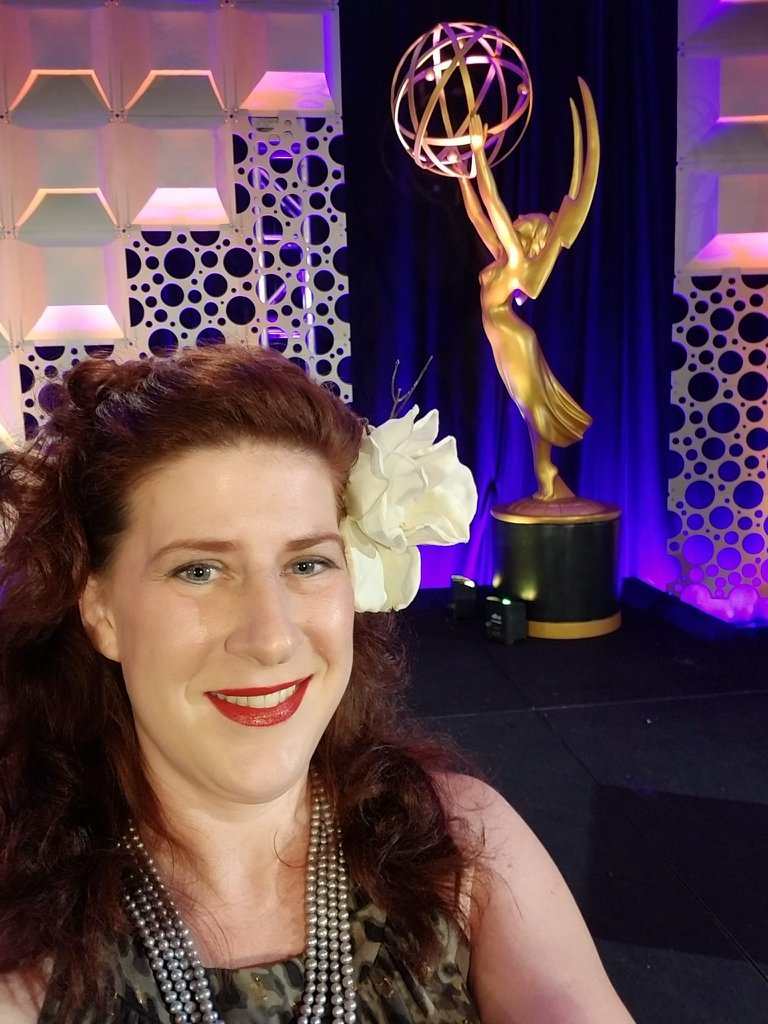 For full-time and freelance film production projects, my client list includes both national and international brands, working with companies such as Paramount, Nickelodeon, Cafe FX, Omation, Threshold, BFX Imageworks, TXL, Deluxe, and Stereo D.
I have expert-level experience in the latest Adobe Creative Suite, Nuke, Fusion, Avid, Resolve, and many other compositing and painting programs so I am comfortable training other artists in these software packages. My Bachelor of Fine Arts Degree in Visual Communications with a focus in Illustration gives me a strong foundation though I am constantly continuing my education in both traditional and technical artwork, which gives me flexibility while working in the fast paced environment that production requires. I am as proficient at manipulating splines with a Wacom tablet as I am at using a paintbrush.
My lived experience in the industry has given me realistic expectations about and a unique understanding of film. I am comfortable in a variety of roles from pre-to-post production, to on set and in the studio work. I was delighted to be honored at the Exceptional Women in Post awards in 2018 for my contributions to the industry and I am a proud member of the Visual Effects Society and SAGAFTRA.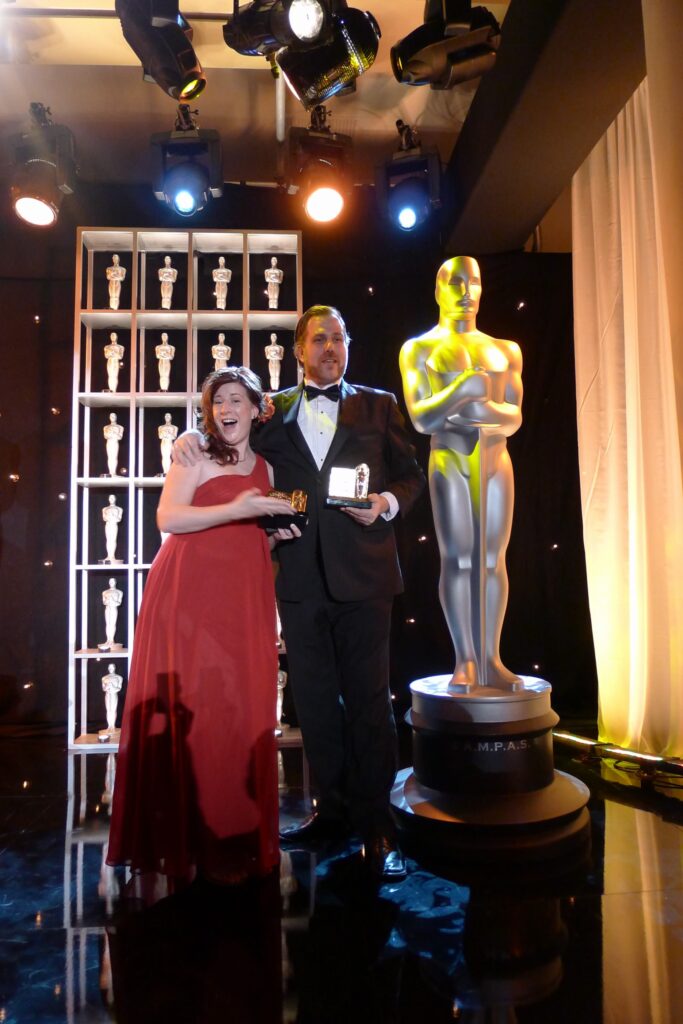 In my free time I am a quintessential nerd, going so far as to have helped write and run my own Live Action Role Playing game, Undying, with my husband from 2017 to 2020. We closed out the story arc right before the world shut down for the Covid-19 Pandemic. I am very proud of that work. We digitally published an Advanced Player's Guide, Player's Guide, and book of supplemental fiction to help players navigate our intentionally inclusive and diversity-focused game. I hone my improvisation skills, costuming, and stage-combat skills with some of the most wonderful and talented people in the Los Angeles gaming scene. I recently dungeon mastered a home-brewed version of Ravenloft 5e to its dramatic planar-hopping completion, which anyone who runs games regularly will understand is both a challenge and a lot of fun. I am looking forward to running my next campaign when I finish out my latest runs playing in the two regular games I participate in on Roll20. When not working professionally or gaming, I am always cranking away on a personal project and learning something new, from gardening to woodworking, sewing to painting. I have a lifelong love of learning and really enjoy problem solving and pushing myself. My finely honed variety of skills and long term experience makes me a valuable asset wherever I am.
If you have a project you think I would be a good fit for or that you need help with, I am interested in hearing from you. Think of me as your troubleshooter.