LA just saw double… Z'ere's two of uzzz.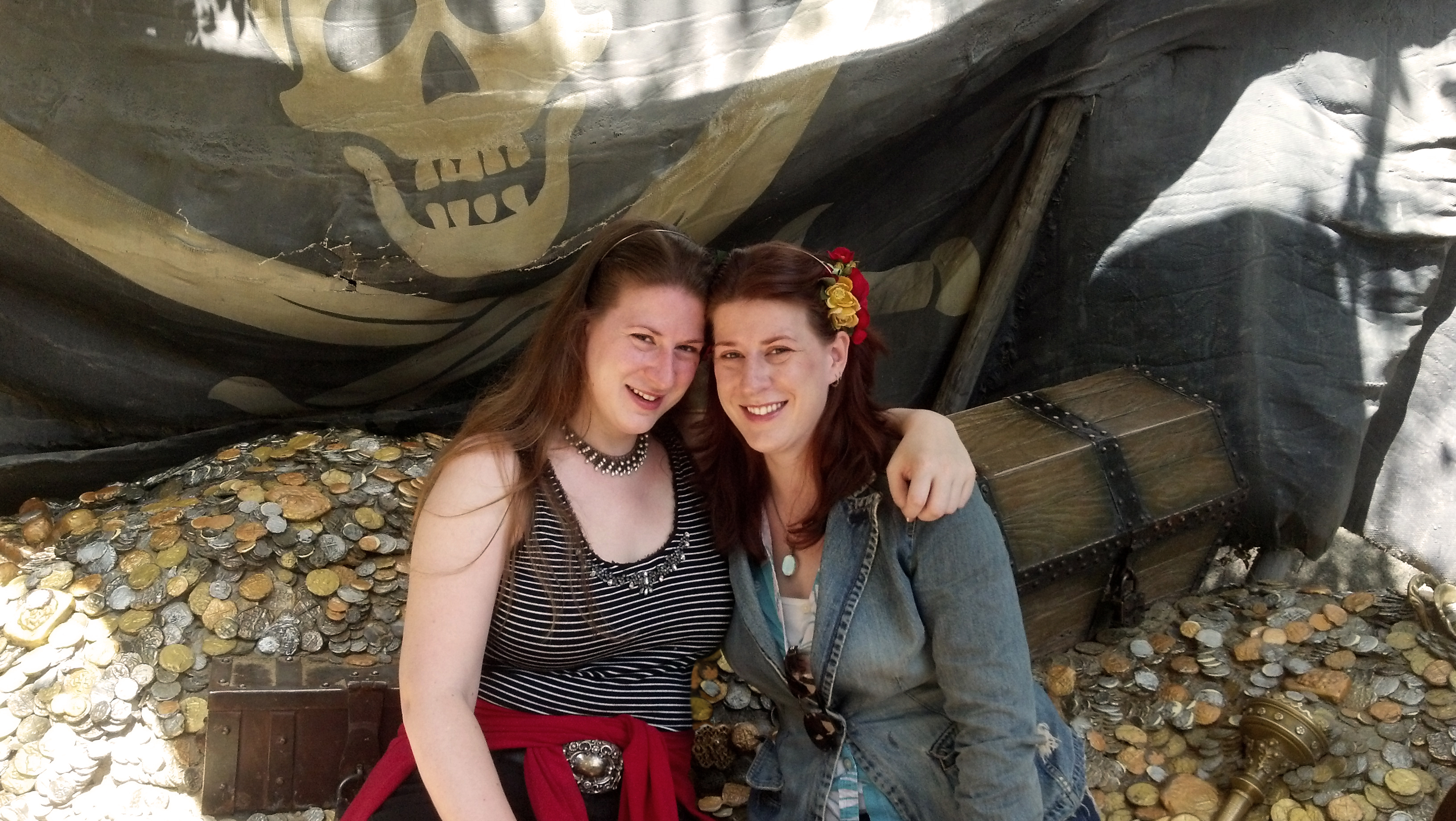 Yeah yeah, I know, I don't post enough.
I had a whirlwind month last month. I went to NAB and released mocha V3 with my company, Imagineer Systems, which you can read all about here. It's a long post, so be forewarned, but there's lots of pictures and video!
But what I was really happy about was I got to see my twin sister. I don't see my sister much. She's on the East coast and I'm in LA. We're on the same latitude but just 2,500+ miles apart. So she took a few days off and flew out here for a few days. We did LA up right. We went to Disneyland and had a great time, we met friends in Orange County for dinner, and then hit the park again for fireworks. And then we came home and crashed out.
And then…. we hit the Ren Faire! Ahem, The Renaissance Pleasure Fair, and we hit it hard. If you have never gone to The Renaissance Pleasure Fair and had a Pony ride, I recommend you do so. It's delightful. There are no horses involved, but there is port involved. And cider. And I do so love both of those things. And as I have two huge trunks of costumes and a portion of my clothes rack dedicated to more garb, I was thoroughly decked out.
Though I got sick from the heat again. I am a fragile, pale thing.
But Margaret has flown home now, so I am recovering from the weekend, and NAB, and a bit of OT. And getting back into the swing of work. I have more videos yet to release on mocha and not much time to do them in. Here's hoping I wow you guys. I'm just out here living hard and playing hard. Try and keep up!
Cheers!
Mary