It is always hard to paint the ones you love.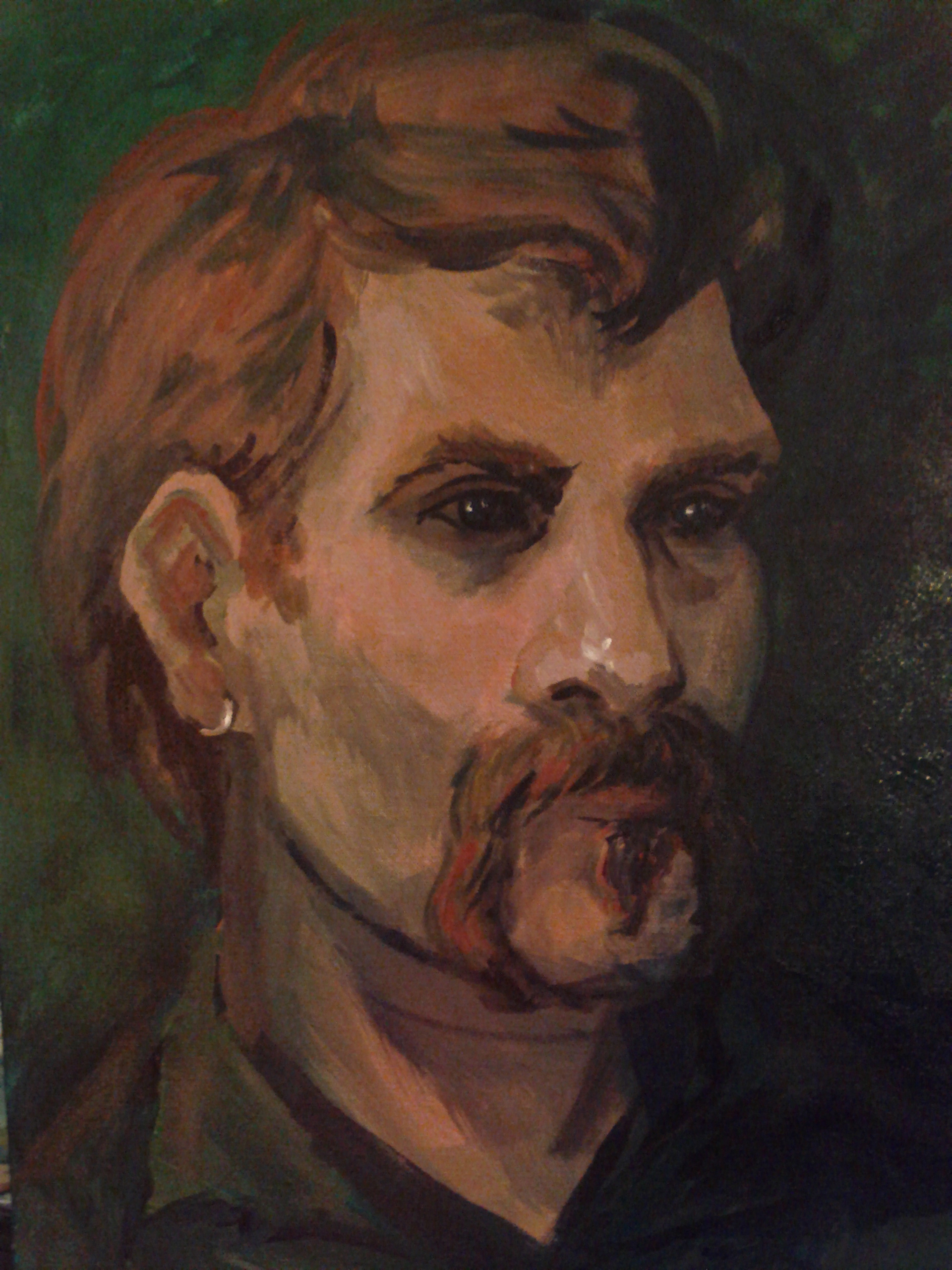 While I was in Atlanta a few weeks ago, my sister, Margaret Poplin, invited me to come paint in one of her painting classes. She owns and operates a fun painting business called Minute Masterpiece Art and has tons of happy clients who come to her to learn how to paint, simply, easily, and inexpensively; all while enjoying a glass (or several!) of wine. This is an idea I can get behind… wine and painting. So I went, and I took my lovely beau, Sheldon Morley, with me.
As I am a bit of a more advanced painter, I decided not to follow the lesson and instead paint Shelly. This is what I came up with in the time we had to paint.  Shel followed the lesson and ended up with a lovely landscape of boats on the water. It's so hard to paint people you care about, because you never look at them as dispassionately as you do most models. You have preconceived notions in your head about what they look like and its hard to not put that on the canvas.
But! I am happy with the result. He has since shaved off the EPIC mustache, and I miss it already.
Cheers!
Mary